Lynda Ann Wiesmeier (pronounced WEES-myer, born May 30, 1963 in Washington, DC) is an American model and actress. Her debut film was American Pop. Wiesmeier was selected as both cover model and Playmate of the Month for the July, 1982 issue of Playboy magazine, and her centerfold was photographed by Richard Fegley. Wiesmeier has appeared also in several Playboy newsstand special editions and videos, working steadily for Playboy for more than five years after she graced the magazine's fold-out page, first as a nude glamour and pin-up model, and then as a promotional model and a feature reporter for the Playboy Channel.
Some people can make you happy by just being around them. Lynda Wiesmeier is one of those people. And don't think it's just that killer figure that puts the smile on your face, either. It's her whole attitude: friendly, relaxed and so cheerful you'd think everyday was her birthday. "My parents are very easygoing," she explains, "and I guess I just picked it up from them. I don't really worry about anything. I think about things a lot, but I never worry."
So what's to worry about? As a model, this 19-year-old Californian manages to keep fairly busy just by word of mouth. While most mannequins are constantly on the phone to their agencies, Lynda often picks up one job while on another.
Still, there are days when the magic doesn't work; then Lynda fills in as a girl Friday in a medical office, where her responsibilities include "filing, filing and more filing. I love the people there, but the actual work is booooring!"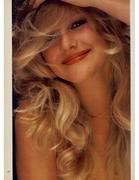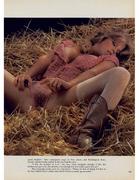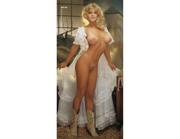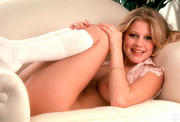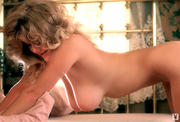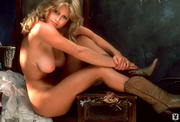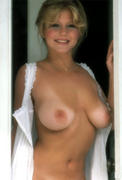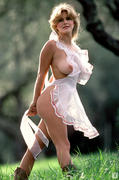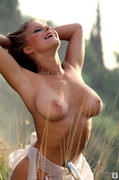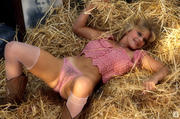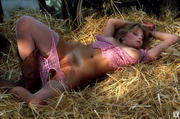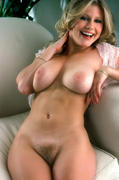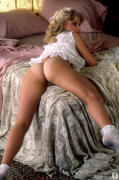 Download from here for free