Cathy St. George (born August 23, 1954 in Norfolk, Virginia) is an American model, actress, and make-up artist. She was Playboy magazine's Playmate of the Month for the August 1982 issue. Her centerfold was photographed by Ken Marcus.
SIGN: Leo-Virgo
AMBITIONS: To be self-sufficient, to own a home on both coasts, to be remembered. TURN-ONS: Manhattan skyline at dusk, British accents, good friends, traveling, massages, credit cards.
TURNOFFS: Getting up early, judgmental people, paying bills, people who are late (I'm the worst!)
FAVORITE MOVIES: Gone with the Wind, The Rocky Horror Picture Show, Camelot, Fame, Body Heat.
FAVORITE PERFORMERS: Tim Curry, Gino Vanelli, Angela Bofill, Richard Chamberlain, Laurence Olivier.
FAVORITE SPORTS: The ones you play indoors.
IDEAL MAN: Sensual, communicates openly, sense of humor; impulsive and my best friend.
SECRET FANTASY: To be Janet in The Rocky Horror Picture Show.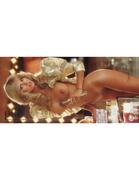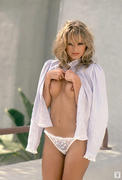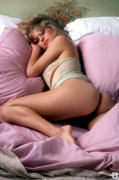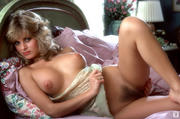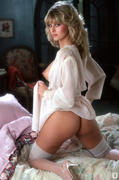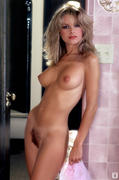 Download from here for free
Mirror 1