Lonny Chin (born 12 August 1960 in Liverpool, England) is an English model and actress of Chinese, Jamaican, Welsh and Swedish descent. In addition to being Playboy magazine's Playmate of the Month for its January 1983 issue, Chin was the very first video Playmate featured by the magazine.
Playmate Data Sheet
NAME: Lonny Chin
BIRTHPLACE: Liverpool, England
BUST: 36"
WAIST: 22"
HIPS: 35"
HEIGHT: 5' 7"
WEIGHT: 118 lbs
AMBITIONS: To be a professional fashion model.
TURN-ONS: Nature, animals, honest people, true friends, colognes, pretty colors.
TURNOFFS: Dirty fingernails, jealous women, liars, show-offs, heavy smokers, conceit.
FAVORITE MOVIES: Splendor in the Grass, Lady Sings the Blues, The Godfather, French Connection II.
FAVORITE FOODS: Sushi, Chinese barbecued pork, calamari, fruit salads.
FAVORITE PLACE: Playboy Mansion West.
IDEAL EVENING: To have a home-cooked meal and spend the evening with a friend.
BIGGEST JOY: To have had the opportunity to be a Playmate.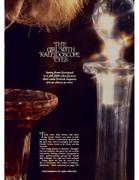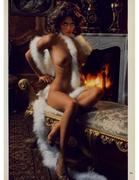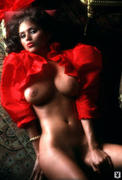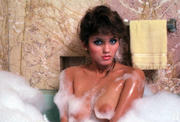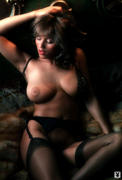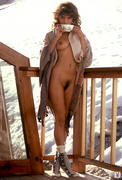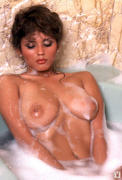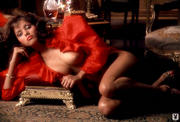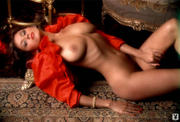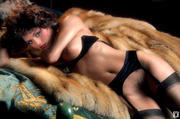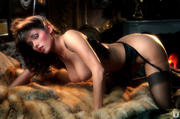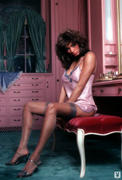 Download from here for free
Mirror 1